About Us
25 years in the making ...
We are one of Ireland's premier providers of commercial refrigeration and air conditioning systems.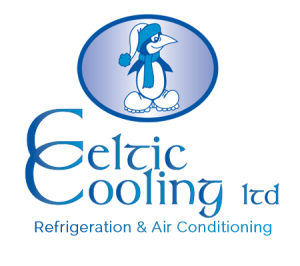 With over 25 years experience in the industry, you can be assured peace of mind throughout the whole process; planning and design, sales, installation, service, and maintenance.
We specialise in retail, commercial and industrial air conditioning systems, refrigeration, and cold-store installations, sourcing the highest quality equipment from leading international manufacturers.
Our after sales service is second to none. We pride ourselves on keeping our customers happy and working with them to provide custom solutions that suits their business – regularly working within the food industry, hotels, central distribution plants, office blocks, cold room storage, pharma & process, small business air-con systems, and many, many more.
We have been in business a long time, and most of our customers have been with us for years. Lewis is known for his attention to detail and his close relationship with his clients, continuing to work with his clients long after installation, ensuring the equipment is running efficiently and maintained to the highest standard.
Lewis Byrne (owner of Celtic Cooling) has been working in the refrigeration and air conditioning sector for over 25 years. Quickly building up a reputation as a dependable, superior provider, Celtic Cooling has become known as one of the best in the business, with a dedicated team delivering consistent quality across all their services.
What sets us apart from other providers is our aim to provide total solutions to your air conditioning or refrigeration requirements – we don't just sell equipment, we don't just install it, we don't just service and maintain the equipment … we do the whole lot !
As well as our own high standards, we adhere to all EPA regulations, are members of the IRI (Institute of Refrigeration Ireland) and registered with F-Gas.
We are considered experts in the field and strive to deliver an excellent service at a competitive price. The genuine testimonials on this site are evidence of that.

I have had Celtic Cooling on site from construction in 2003 to date, I have no hesitation in recommending them to anybody requiring a dependable and trustworthy contractor
This is based on a few things; cost, response-time and quality of work.
Barry himself is not just about making money but would have the clients interest at heart.
Kieran Maher

We have engaged the services of Celtic Cooling for over five years, for air conditioning, units for our controlled temperature warehouse, and freezer and chill room.
Their commitment to service and addressing any emergency call out requirements is excellent with a very good response time.
We highly recommend Celtic Cooling to any potential client as a business who works with their clients and develops and understanding of their business and needs.
Padraig O'Byrne

We have always received first class service from Celtic Cooling who have installed and serviced fridges, freezers and air conditioning units in our 3 Subway restaurants.
Above all they have always made us feel like a valued customer.
We have highly recommended Celtic Cooling to all other Subway Franchisees.
Tom Ward


Here at Kildare Farm Foods we have been dealing with Celtic Cooling for 10 years and are delighted to have such a consistently reliable supplier. Supplying all our refrigeration needs from retail to large scale industrial solutions.
Celtic Cooling has always given us sound advice and maintenance support that is second to none, providing round the clock on call assistance.
Celtic Cooling installed an alarmed temperature monitoring system for us some years ago which alerts us by telephone should temperatures fall outside acceptable parameters, this system gives us the piece of mind to ensure that refrigeration within our premises is seamless guaranteeing the integrity of our cold chain. Given the critical nature of refrigeration to our business I cannot understate the importance of forging a partnership with a quality supplier such as Celtic Cooling and cannot recommend their work enough.
Susan Sexton
See below a sample of the companies we are proud to have worked alongside.